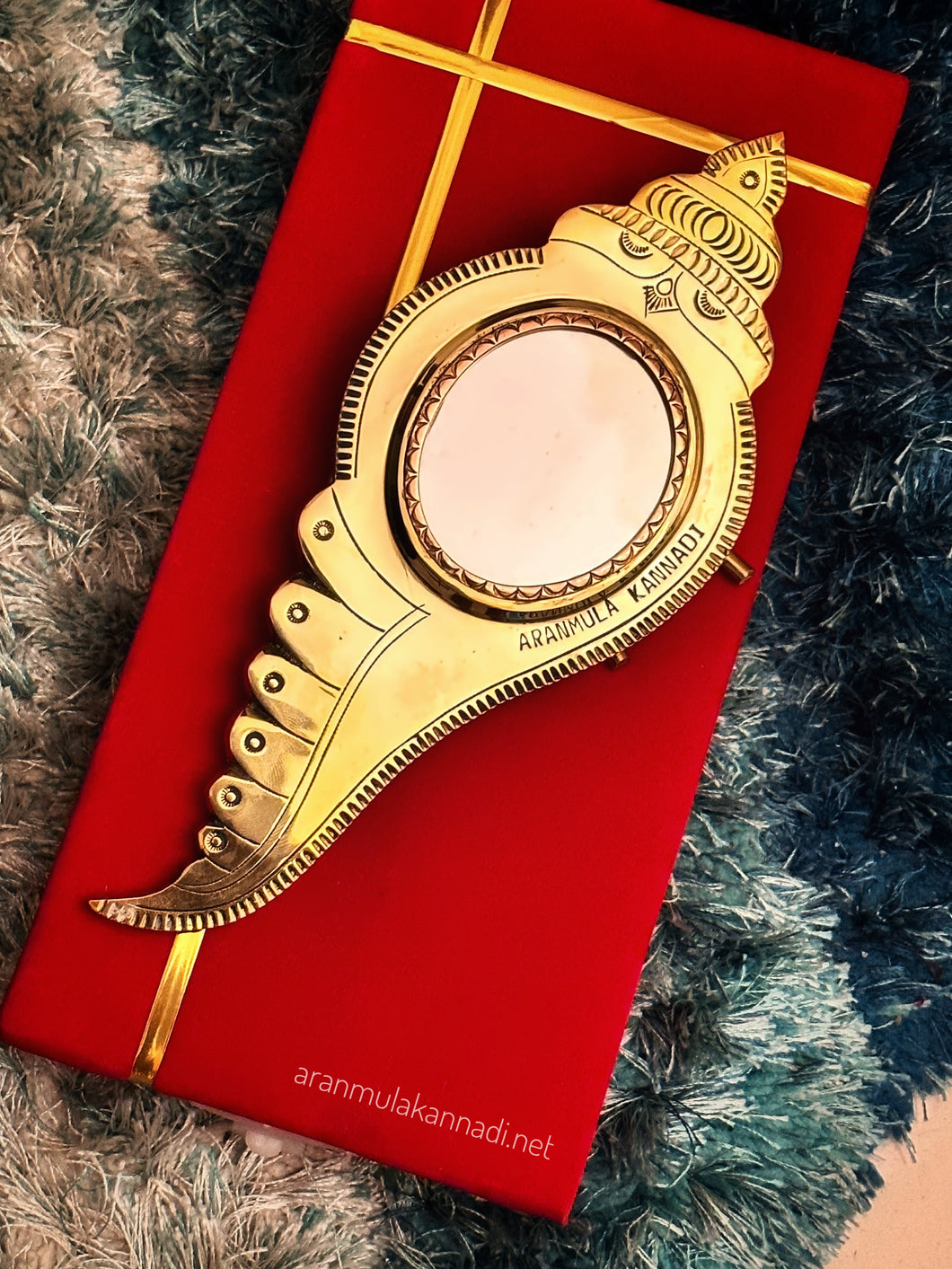 Aranmula Kannadi AM22202
ARANMULA KANNADI
Regular price Rs. 5,500.00 Rs. 4,250.00 Sale
Indulge in the timeless beauty of the Shank Model Aranmula Kannadi with a 2.5-inch oval-shaped mirror and an elegant backstand. Meticulously handcrafted by skilled artisans in Aranmula, Kerala, this exquisite piece showcases the traditional design inspired by the sacred conch shell. The carefully engraved details on the mirror's surface capture the essence of purity and spirituality, making it a true symbol of divinity.

The oval shape adds a touch of uniqueness to this already mesmerizing piece, making it a standout addition to any space. The accompanying backstand not only provides stability but also enhances the overall aesthetic appeal. The Shank Model Aranmula Kannadi is more than just a mirror; it carries centuries-old traditions and beliefs. It is said to invite positive energy, prosperity, and good fortune into your life. Delight in the elegance and spirituality embodied by this remarkable creation and let the divine beauty of the Shank Model Aranmula Kannadi with the oval-shaped mirror and backstand grace your surroundings.

Mysterious in its beauty, the metal mirror is believed to bring prosperity to your home. Aranmula Kannadi is a wonder to the world because of its specialty. A 45 cm tall Aranmula Kannadi is preserved in British Museum located at London, UK. Geological indication has taken the potency of Aranmula Kannadi.

Dimensions:-
Height : 19 cm | Width: 8 cm | Mirror Dia : 5.7/5 cm (oval)

Type : Mirror with a back stand.

This is a 100% manually crafted product. No machines are using for its making. So, the actual design and/or texture might slightly vary when compared to the images displayed here.