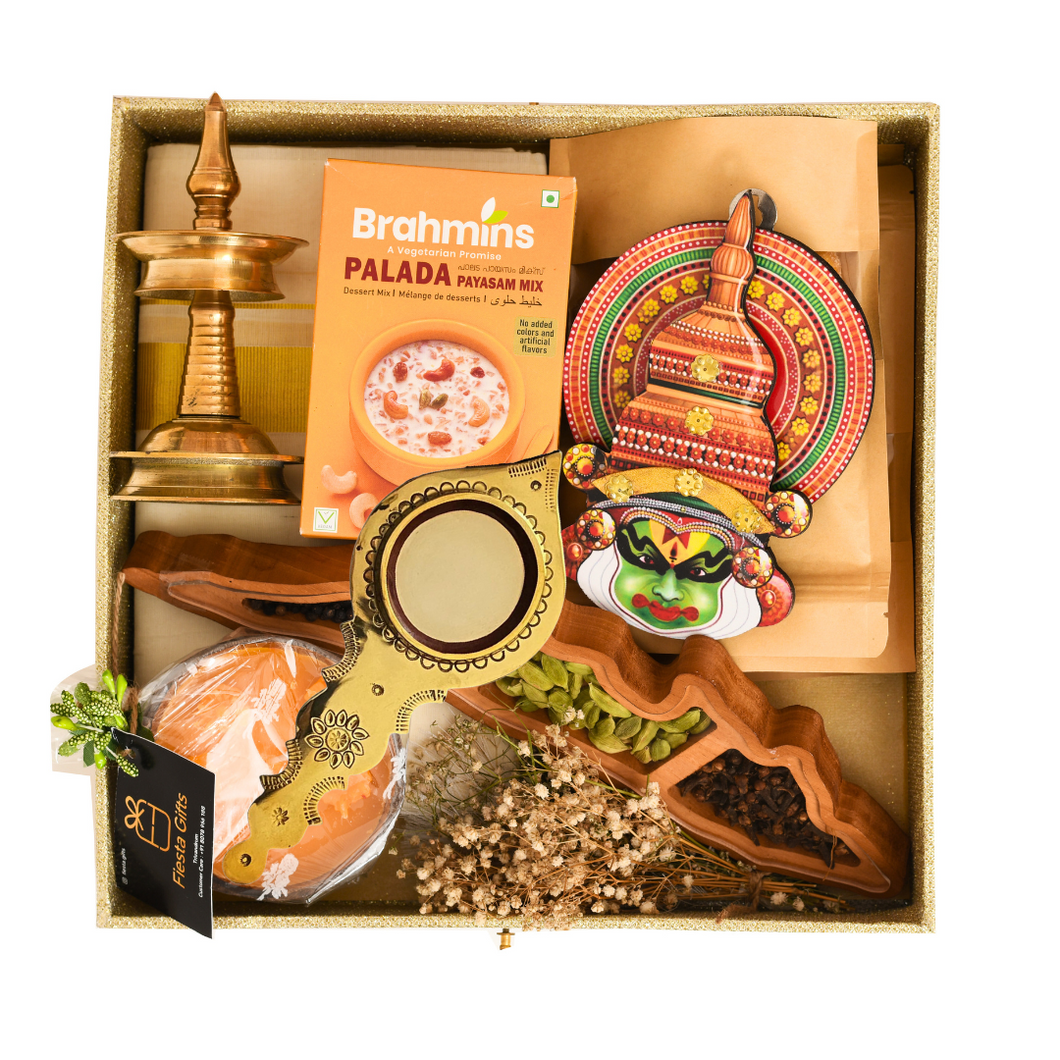 Aranmula Kannadi Gift Combo FG03M
Regular price Rs. 8,000.00 Rs. 6,999.00 Sale
Elevate your Onam celebrations with our exquisite Onam Gift Combo, featuring the timeless beauty of the Aranmula Kannadi. This meticulously handcrafted metal mirror, shrouded in legends and tradition, captures the essence of Kerala's cultural heritage. With its intricate design and unparalleled craftsmanship, the Aranmula Kannadi is more than a mirror – it's a piece of art that reflects both your image and the rich history it carries.


Paired with this masterpiece, our Onam Gift Combo also includes a selection of thoughtfully curated items that capture the spirit of the festival. Delight your loved ones with the perfect blend of tradition and elegance, a gift that truly embodies the essence of Onam and the cherished moments of togetherness.

Includes :-

Aranmula Kannadi
Kerala Spices filled in a custom carved kerala map
Kerala Dhothi
Kathakali Face
Small Vilakku
Kerala Chips ( Banana + sharkkara varatti)
Palada Pack


** The box design may vary, according to the availability

This is a 100% manually crafted product. No machines are using for its making. So, the actual design and/or texture might slightly vary when compared to the images displayed here.