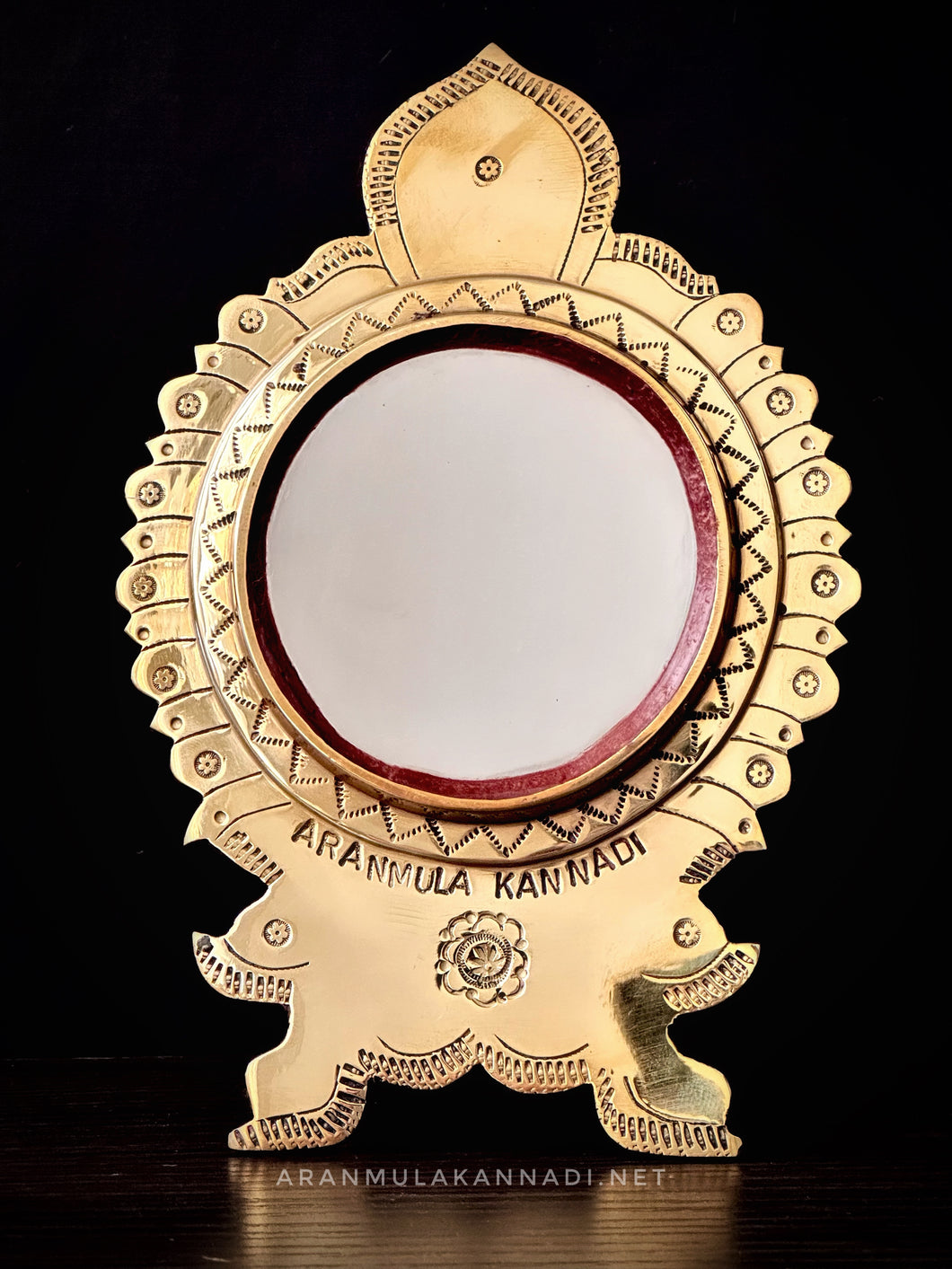 Aranmula Kannadi AM21315
Regular price Rs. 7,500.00 Rs. 5,850.00 Sale
The mirror is encased in a beautiful design that is unique to the Krishna Model, featuring intricate carvings and patterns that are reminiscent of the divine charm of Lord Krishna. The artisans use a special technique involving a secret metal alloy to create this mirror, making it one-of-a-kind and truly special.
The Aranmula Kannadi is believed to bring prosperity and good luck to its owner, making it a perfect gift for weddings, housewarming ceremonies, or any special occasion. Its compact size makes it easy to display on a tabletop or shelf, and its intricate design and flawless finish make it a beautiful and timeless piece of art that will be cherished for generations.
With its superior craftsmanship and captivating design, the Krishna Model Aranmula Kannadi is a must-have for anyone who appreciates traditional art and wants to add a touch of elegance to their home or office. Order yours today and experience the magic of this beautiful mirror for yourself!
Mysterious in its beauty, the metal mirror is believed to bring prosperity to your home. Aranmula Kannadi is a wonder to the world because of its specialty. A 45 cm tall Aranmula Kannadi is preserved in British Museum located at London, UK. Geological indication has taken the potency of Aranmula Kannadi.
Dimensions:-
Height :  17.5 cm | 
Width:  11.5  cm | 
Mirror Dia : 7.5 cm (Round) 
Type : Mirror with a back stand.
This is a 100% manually crafted product. No machines are using for its making. So, the actual design and/or texture might slightly vary when compared to the images displayed here.