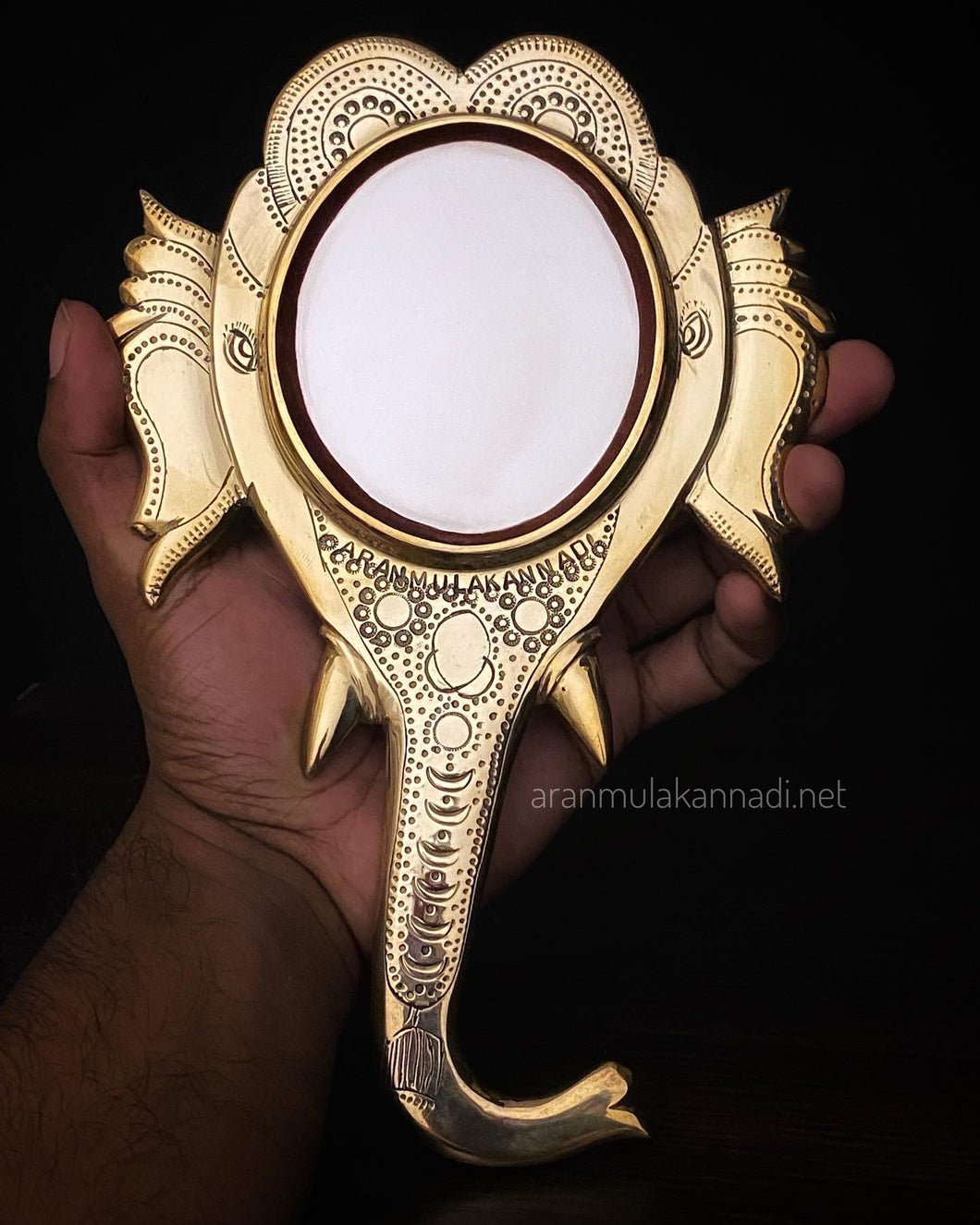 Aranmula Kannadi AM41305
Regular price Rs. 6,500.00 Rs. 5,750.00 Sale
This is a beautifully crafted Ganesha Mirror / Elephant Mirror with a back hook, so that it can be hanged on the wall. A marvelous design of aranmula kannadi. 
Mysterious in its beauty, the metal mirror is believed to bring prosperity to your home. Aranmula Kannadi is a wonder to the world because of its specialty. A 45 cm tall Aranmula Kannadi is preserved in British Museum located at London, UK. Geological indication has taken the potency of Aranmula Kannadi.
We are selling authentic & traditional aranmula kannadi directly sourced from the artisans with hologram sticker for authenticity. 
Dimensions:-

Height : 23.0 cm |  
Width: 15.5 cm | 
Mirror Dia : 9.0 cm oval 
This is a 100% manually crafted product. No machines are using for its making. So, the actual design and/or texture might slightly vary when compared to the images displayed here.